Trusted partner of aviation business around the world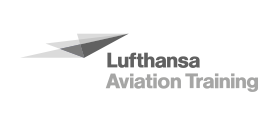 Christian Stock
Head of Training
Lufthansa Aviation Training Pilot Academy
Evionica is doing a great job and supporting LAT very well especially in nowadays digitalization trend.
LUFTHANSA-AVIATION-TRAINING.COM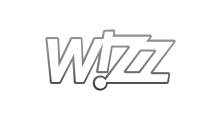 Maciej Zochowski
Regional Ground Operations Manager
Wizz Air Hungary Ltd.
We are very satisfied with the software and services that Evionica provides us with. Evionica trained 50 stations within 30 days and it took less than 3 months to deploy the system within the entire route network.

Wolfgang Boettcher
Head of Training
Abu Dhabi Aviation Training Center
Evionica's Flight Training management Software perfectly meets the requirements of our simulator center. Especially we appreciate the possibility to customize the system as with our growth also our requirements increase.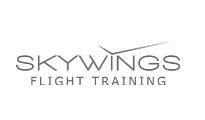 Hans Engels
Accountable Manager
Skywings Training
We are very happy about the Aviation E-Learning and use Evionica DA42 CBT to enrich our training for our students. Additionally we save a lot of instructor time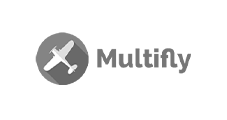 Gabor Magyar
Training Manager
Multifly
Evionica's Flight School Management and CAMO Management integrated software allows a significant automation of our processes. The Support Team of Evionica is very fast and great aviators are working there!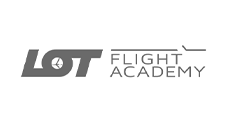 Jakub Siemień
Training Specialist
LOT Flight Academy
We are using for our ATO the System by Evionica since 2015 and we are highly satisfied also with the additional improvement since then. The system continuously improve and this allow us to focus on our core business.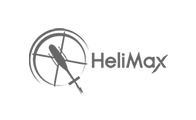 Jacek Nicałek
AMO & CAMO Director
At HeliMax sp. z o.o. we value quality and efficiency that is reflected by our software tools we implement. Evionica is the perfect partner providing CAMO solution as well as know-how to increase our business success.

Jaroslaw Rozwod
Head of Training
Navcom
I am very glad the we changed and migrated safely to Evionica Flight School Management System. The additional features as well as integration to Evionica CAMO was a crucial part for our decision. In the past we had a solution but with Evionica we can be now 100% paperless.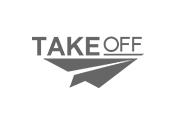 Alexander Banaś & Tomasz Bogacki
Founders
TakeOff
Evionica's flight school management perfectly meets the requirements for our business amazingly time saving! From our first contact we went online just within 7 days. What is more important for us the excellent support Evionica is providing.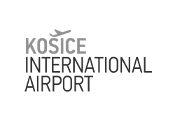 Martin Jezný
Head of Operations
Kosice International Airport
Training solutions by Evionica supported our organization to have the best price performance ratio. The individual approach and aviation know how allowed to meet all our expectation and even beyond.

Tomasz Kamela
Operations Manager
Sky Taxi
Evionica is a well organised team of aviation professionals. The Mass and Balance project was completed on time and within the budget with individual approach. I highly recommend cooperation.

Felix Michnacs
Head of Training
Air Colleg Consulting GmbH
Standardization is the element for enhancing safety and efficiency in aviation. The CBT-training portfolio and LMS platform from Evionica provide us with the key to achieving the peak for safety and efficiency in Flight Training. Better is the enemy of good!

Alexandre Alves
Chief Commercial Officer (CCO)
Sevenair Group
Evionica e-learning courses best meet our needs and help us to support ATPL training with an advanced training experience. Interactive slides and realistic animations strengthen students' engagement and help them master the knowledge maximizing training performance. We recently expanded our facilities alongside our training program.

Stanko Pavlović
Chief Theoretical Knowledge Instructor
Prince Aviation Training Center
Evionica's e-learning courses for PPL(A) and ATPL(A) excellent fit our vision of innovative flight training. We like its modern and digital approach to teaching – the way theory is explained and the interactive content with realistic animations which helps students to improve their learning progress and keep their attention. We are aware that pilot students appreciate a flexible way of distance training – any time, on any device with online and offline access.

Bruno Gay
President & Co-founder
Paris Air Services S.A.S.
We want to provide a unique opportunity to foreign students in France, allowing them to study and gain PPL(A) license in English. With such a trusted partner like Evionica we are not only offering an unrivaled proposal, but we also ensure the highest quality of training for our international customers.

Eugene Zakharankau
Head of Training / Chief Flight Instructor,
Novation Academy
Together with Evionica, we provide innovative flight training based on e-learning courses for PPL(A) and ATPL(A) pilots. We aim to create a technologically advanced training center for the next generation of pilots. Distance learning designed by Evionica's aviation experts maximizes training performance and develops future pilots' skills.

Lufthansa Aviation Training

GERMANY


KLM Flight Academy

NETHERLANDS

Finnish Aviation Academy

FINLAND

Skywings

BELGIUM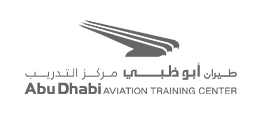 Abu Dhabi Aviation Training Center

UNITED ARAB EMIRATES

Gulf Aviation Academy
BAHRAJN

Polish Airforce Academy
POLAND

HeliCentre
NETHERLANDS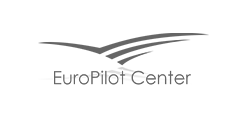 EuroPilot Center

BELGIUM

Eerste Limburgse Zweefvlieg Club

NETHERLANDS

SKY4u Berlin
GERMANY

Flugschule Ardex

GERMANY

Horizon Swiss Flight Academy

SWITZERLAND

Aviathor

SWITZERLAND

Vienna International Airport

AUSTRIA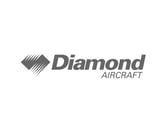 Dimond Aircraft

AUSTRIA

Aeropole Flight Training

DENMARK

Turin Flying Institute S.r.I.

ITALY

Leading Edge Aviation

UK

Donair

UK

Skyborne

UK

Foxyplane

UK, ESTONIA

Airways Aviation

UK

Leading Edge Flight Training

UK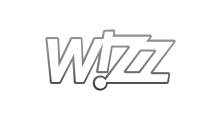 Wizz Air

HUNGARY

Simnest

HUNGARY
Multifly

HUNGARY

Malev Aeroclub

HUNGARY

SAA flight school

SLOVENIA

Aeroclub Romania

ROMANIA

Regional Air Services

ROMANIA

Summit Aviation

USA

Aviapro Aviation Academy

GREECE

Atlantic Flight Academy

TURKEY

Flendale Collage

KENYA

Sign Aviation Services

NAMIBIA

Zonda (Previous Grafprom)

POLAND

Aeroklub Warszawski

POLAND

Navcom

POLAND

Smart Aero

POLAND

Smart Jet

POLAND

Investa Aero Services

POLAND

Helimax

POLAND

Fundacja Biało Czerwoni

POLAND

Argo Aero

POLAND

Noble Wings

POLAND

Take-Off

POLAND

Welcome Airport Services

POLAND

Rzeszow Airport

POLAND

LOT

POLAND

Enter Air

POLAND

Royal Star Aero

POLAND

Aero Poznań

POLAND

Aeroclub Vreau

ROMANIA

Air 4 Sp. z o.o.

POLAND

Billund Air Centre

DENMARK

Fly Coop

HUNGARY

Romania Aviation Academy

ROMANIA

Smart Aviation

POLAND

Pannon Air Service KFT

HUNGARY

Western Global Airlines

USA

Layang Layanag

MALEZJA

Cognitive Technologies and Services

ITALY

IFA

PORTUGAL

IFTC

TURKEY

Lion Group Training Centre

INDONESIA

Flyence Aviation Academy

GREECE

Copenhagen Air Taxi

DENMARK

Alpha Aviation Group

PHILIPPINES

Pharmaflight

HUNGARY

Pathway Pilot

UK

SC Aero West

GERMANY

United sky

POLAND

Lipcan AER

SLOVENIA

FENIX Aviation

TURKEY

Airhub

LITHUANIA
Skaviatec

ALGERIA
Quality Fly

SPAIN

Défense Conseil International Services and Assistance (DCI-SA)

QATAR

Professione Volare

ITALY

Iceland Aviation Academy

ICELAND

Lanmei Training Center

CAMBODIA

Diamond Aero S.r.l

ITALY

Air Dream College

PORTUGAL

GreyBird Pilot Academy

DENMARK

BAA Training Aviation Academy

LITHUANIA

Orange2Fly

GREECE

Flugmennt

ICELAND

Aviation Career Center

SLOVENIA

Aero Locarno SA

SWITZERLAND
Australian Airline Pilot Academy

AUSTRALIA

Blue Line Aviation

USA

Fly-West

AUSTRIA

Paris Flight Academy

FRANCE

Prince Aviation

SERBIA

Reykjavik Flight Academy

ICELAND

Airbaltic

LATVIA

Fly Up

SPAIN

Sevenair

PORTUGAL

Blue Sky Aviation

CZECH REPUBLIC

CAE GmbH

GERMANY

Skyduo Flight Academy

SPAIN

Aviation Flight Center

AUSTRIA

Absolute Pilots

AUSTRIA

Oman Aviation Academy

OMAN

Georgian Aviation University

GEORGIA

T3 Aviation Academy
UNITED ARAB EMIRATES

Aerial Banners

ITALY

OxfordSaudia Flight Academy

SAUDI ARABIA

Aero Club Nürnberg e.V.

GERMANY

iFly Universidad Aeronautica

MEXICO