Dispatch cargo with peace of mind
Procure aircraft load and trim sheets for even most complex aircraft with no effort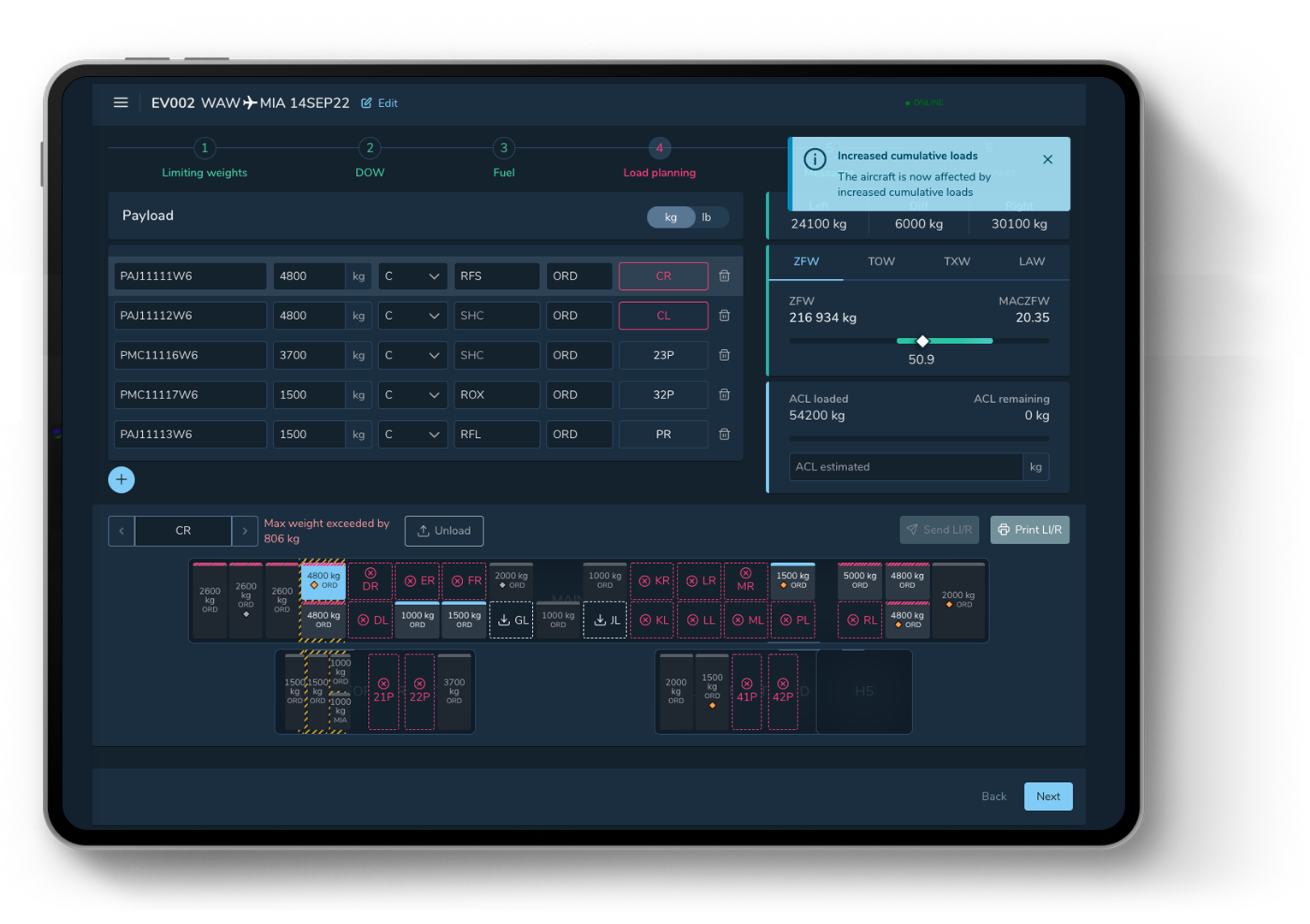 Complex aircraft configurations?
Complete fleet coverage
Narrow- and Wide-body aircraft ready
Passenger-to-Freighter (P2F) converted aircraft ready
Every structural limitation in the check
Special Handling loads (DGRs) separation in the check
Clear status with the Interactive deck map
FAA & Easa certified
We know your fleet!
Aeronautical Engineers
at your service
Evionica's team of Engineers maintains your fleet's configuration.
The team is familiar with:
various handling procedures (e.g., AHM 565, AHM 560);
manufacturers' documentation (e.g., Airbus, Boeing, McDonnell Douglas, Embraer, etc.);
P2F converters specifications.
This broad experience guarantees quick and compliant implementation.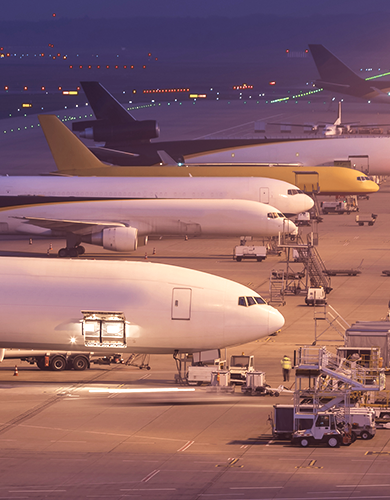 Not just an app but an ecosystem
Everyone in sync
Always up-to-date cloud-synced fleet configuration guarantees full compliance.
Cloud-based centralized data repository and instant data exchange enable you to work as a team. E.g., perform preliminary planning at the office and continue at the departure station.
Even with a spotty Internet connection at a remote destination you can perform all the computations and procure the load and trim sheets offline. Your data will automatically sync with the cloud upon reconnection.
Features




fitting your operation's size

Light

Heavy

MAX

Number of aircraft


Minimum AC (actual or declared) in the fleet

3+
12+
30+

C

entralized fleet

configuration


Managed by Evionica's aeronautical engineers

✅
✅
✅
Online user onboarding program


Certification process included

✅
✅
✅
24/7 support


with a short reaction time

✅
✅
✅

Load and

trim sheets

calculator


Quickest on the market



✅
✅
✅
UWS reader


Payload details file import

✅
✅
✅
Interactive decks' map


Live load plan visualization and validation



✅
✅
✅
DGRs separation


Dangerous goods and Special loads separation

✅
✅
✅
Structural limitations validation


Every combination supported



✅
✅
✅
Offline mode


with a short reaction time

✅
✅
✅

Digital

LI/R
Review and report loading with
a dedicated mobile app for Ramp Agent
✅
✅
✅
Digital Loadsheet
Review and accept loadsheet, report fuel figures,
with a dedicated mobile app for PiC
✅
✅
✅
Address book


for easy documents dissemination

✅
✅
✅
Unlimited stations


Self-managed

✅
✅
✅
Unlimited users


Self-managed



✅
✅
✅
Automatic load distribution


According to your airline's preferred loading sequence

✅
✅
Workflow optimized


Customized for your airline's procedure—great UX with no redundant input or interaction!



✅
✅
Integrations


Flight schedule, Cargo system, EFB

1
3
Dedicated cloud infrastructure


Hosted in your region (AWS Global Infrastructure)

✅
✅
99.99% measured uptime


High availability

✅
✅
Custom features development


included in the price

✅
Get in touch
See it in action. Let's discuss how we might enhance your load planning!
Not a cargo airline?
We have a solution for you:

Passenger airline
Challenging freight? P2F fleet?
Remote destinations
with no Internet connection?
We've got you covered!

Ground Handling and CLCs
Struggling with OTP? Or compliance?
Handling complex fleet configurations?
Equip your team with
the best tools on the market!