Digital LI/R – flawless communication between Load Control and Ramp Agent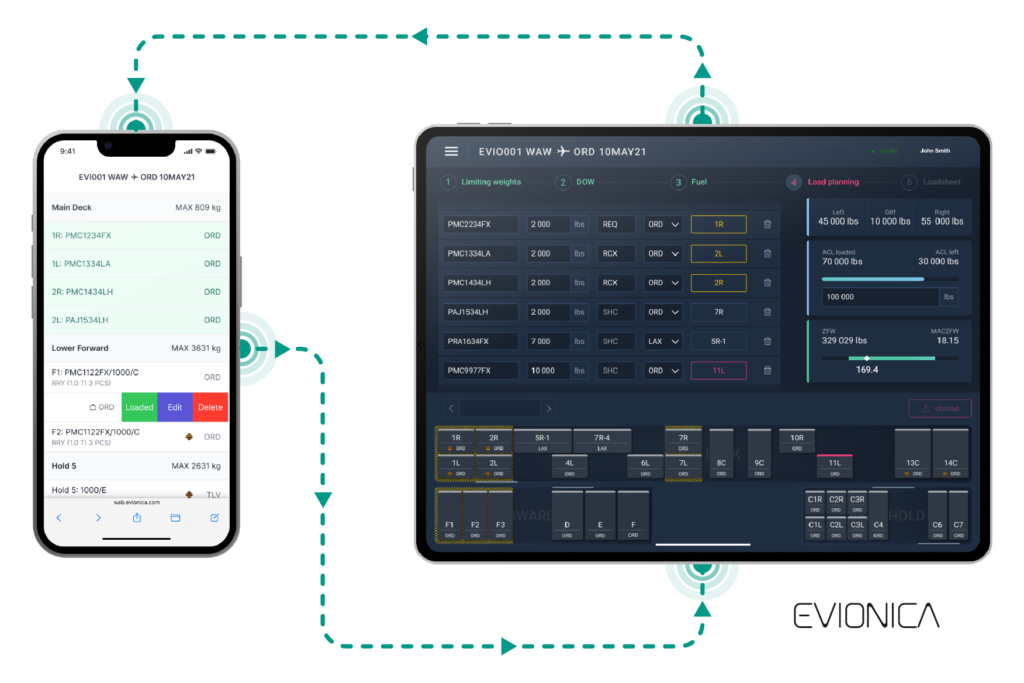 While safety and on-time performance are playing an important role in flight operations, the development and availability of software solutions to improve aircraft loading process and synchronize communication between key stakeholders is vital for the Weight & Balance process.
Evionica, well known for its fast and easy-to-use passenger and cargo aircraft Weight & Balance solutions – confirmed that is continuing to develop a mobile app for Digital LI/R. This new solution for ground handling operations aims to accelerate data exchange and simplify decision-making process. It enables real-time synchronization and communication between Load Control and Ramp Agents/Loadmasters.
Digital LI/R will assure our operations are safer and paperless. It works on a mobile phone that is innovative and Evionica will continue to improve our Safety Performance Results.

Maciej Zochowski, Wizz Air, Regional Ground Operations Manager