Familiarization and difference flight training with Evionica's e-learning class rating courses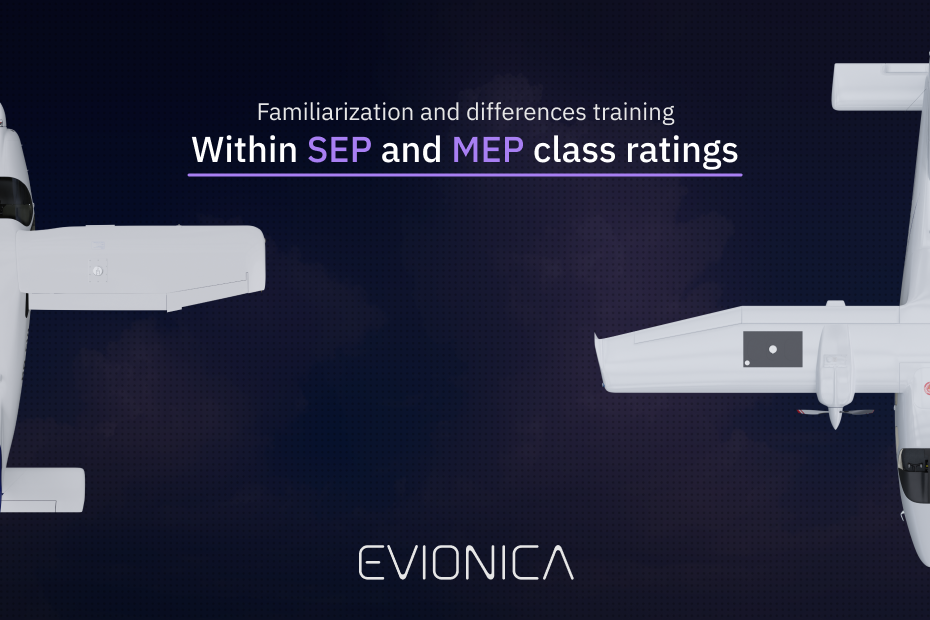 Familiarisation and differences training are critical components of the EASA training framework that enable pilots to stay updated with the latest equipment and procedures, ultimately ensuring aviation safety. With Evionica's e-learning class rating courses, pilot students can easily and flexibly train to fly new aircraft.
---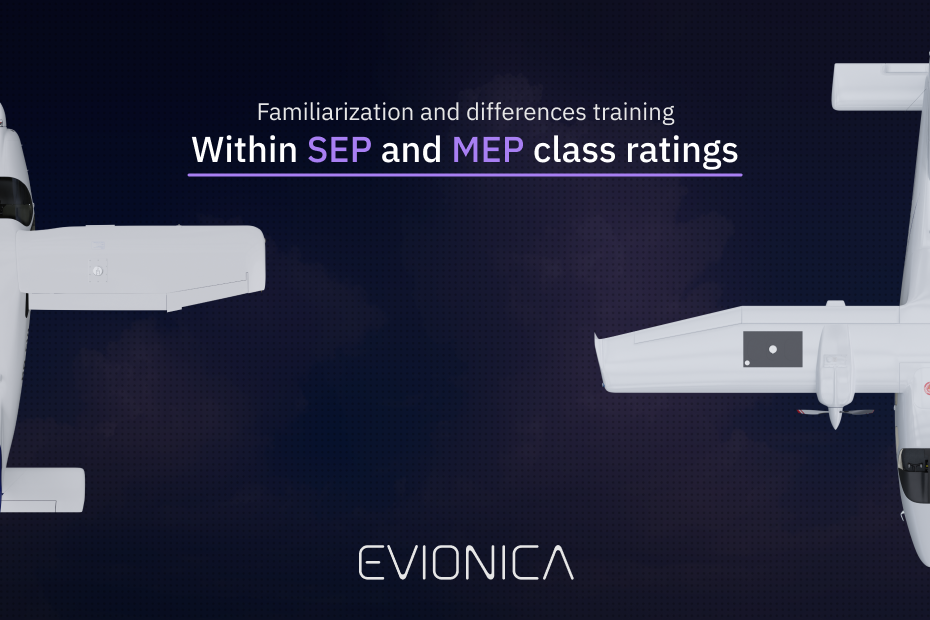 ---
---
Familiarisation training is necessary when switching between aircraft variants in the same class rating, such as two Single-Engine Piston (Land) aircraft. For instance, a pilot who has previously flown a Tecnam P2008 JC must undergo familiarisation training to fly a Cessna 172S. This training enables pilots to adapt swiftly and confidently to new equipment, leading to safer and more efficient operations.
---
Differences training, however, is required when transitioning to significantly different aircraft within the same class rating, such as from a SEP(L) aircraft without retractable landing gear to one equipped with it. Additionally, all aircraft within the same MEP or SET class rating also requires differences training.
---
---
Our online courses are full of visually attractive animations and video content presenting aircraft systems, features, and flight operations. These realistic graphics and interactive slides with natural lector voice, subtitles, and dark themes preventing eyestrain deeply explain all subjects step by step. Students can easily return to tough topics at any convenient time and track their progress. Moreover, test and gamification elements engage students and support them to master future pilots' skills.
---
---
---
---
Evionica in partnership with Diamond Aircraft provides Smart Aircraft Experience program combining the modern fleet of Diamond's aircraft and simulators, with the next-generation e-learning (CBT) and flight training solutions from Evionica, available for flight school and individuals.
---
Diamond da42 ng
diamond da42 twin star
diamond da42 vi
diamond da40 tdi
diamond da40 ng
diamond da20 c1
diamond da20 a1
diamond da-180
---
---
Flight training for new generation of pilot students
---
Evionica's courses have been developed as next generation e-learning. Students can experience flexible way of learning on a tablet, a computer, or a smartphone and feel like the pilot of an actual airplane thanks to interactive and realistic slides. We want to share the knowledge in user-friendly way supporting pilot students to be fully focused on studying and flying. Our interactive courses will take flight training to a higher level.
---
---
---
Get the best Flight School's Training Package Now




Complex Flight Training from 0 to ATPL(A)
Create your package