New DA40-180 CBT joined Diamond Class-Rating family
New Diamond DA40-180 CBT course has landed in Evionica's shop! Our Next-Generation e-learning clearly explains DA40-180 aircraft systems and features. Modern aircraft combines a DA40 airframe with innovative fuel-injected Textron Lycoming IO-360 M1-A engine and Garmin's G1000 avionics. This distance learning is a part of Smart Aircraft Experience program launched together with Diamond Aircraft last year.
---
---
DA40-180 Class-Rating online training is a part of Evionica's Flight School's Training Package, which contain all e-learning courses required for PPL(A), CPL(A), and ATPL(A) licenses.
---
---
Our Diamond DA40-180 e-learning improves learning progress and training results. The course is available on the advanced LMS Platform for tracking and reporting progress. Moreover, gamification techniques and a user-friendly way of learning rise engagement and performance.
---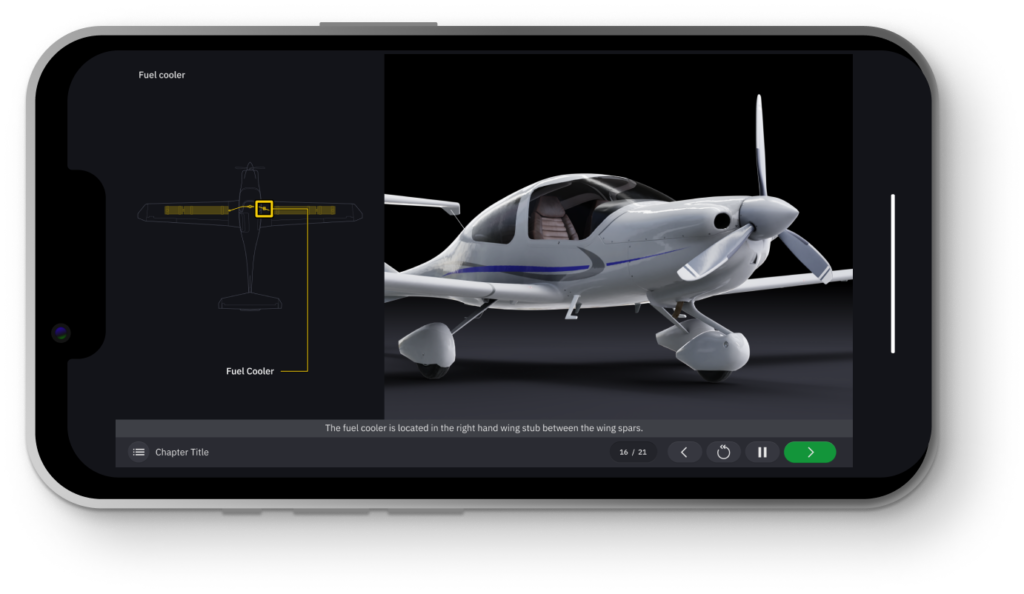 ---
Visit our DA40-180 website:
Evionica's DA40-180 class-rating course is designed by pilot experts to cover aircraft structure and operation.
---
Key benefits of DA40-180 CBT for Training Organization:
---
attractive business model, customization and easy implementation

more flying, less classroom briefing

saving maintenance costs due to effective usage of aircraft

content based on Aircraft Flight Manual and Maintenance Manual
---
---
How does Diamond DA40-180 e-learning improve learning progress and training results?
---
advanced LMS Platform with reporting features

available online & offline on any device (Tablet, Mobile, Desktop)

dark theme prevents eyes and high-quality lector voice

realistic graphics and interactive slides with animations

separate Warning/Caution/Notes slides for highlighting crucial information

test elements, training records and gamification elements rising effectiveness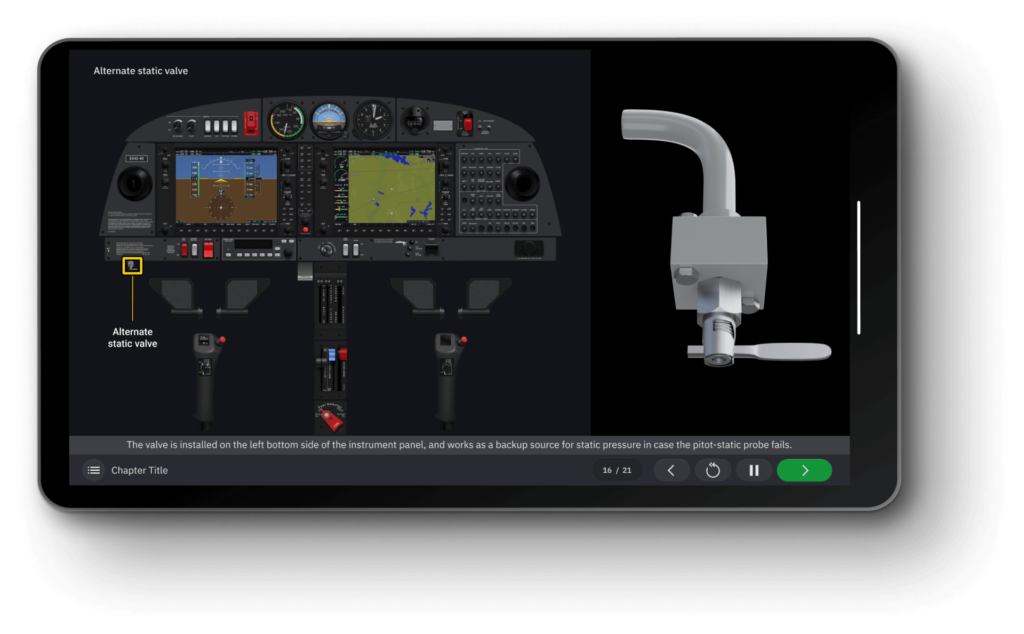 Check out our CBT portfolio and read more about Evionica's solution for Diamond Aircraft airplanes, like:
---
ABOUT DIAMOND AIRCRAFT
Diamond Aircraft headquartered in Austria with facilities in Canada and China, is among the leading aircraft manufacturer in General Aviation. Founded in 1981, Diamond has pioneered many aviation firsts and achieved numerous milestones and industry expert accolades. Over 5,500 Diamond airplanes are flown by private pilots, professional flight training operators and institutions worldwide.
ABOUT EVIONICA
Evionica delivers intelligent solutions to improve the operations of companies in the aviation industry. It offers features software for Weight & Balance calculations, as well as a range of systems to enhance the pilot training process. Evionica provides its services on all continents for clients such as Wizz Air, Lufthansa Aviation Training, LOT Polish Airlines, and Gulf Aviation Academy.
Get the best Flight School's Training Package Now
Complex Flight Training from 0 to ATPL(A)
Create your package