Aarhus Airport selects Evionica to digitalize ground handling operations for Air Cairo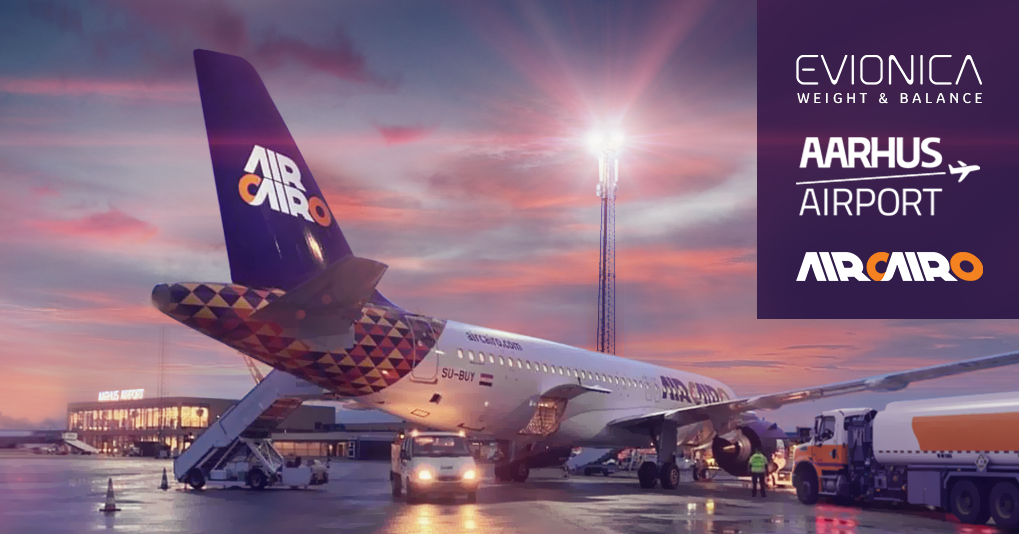 Evionica, well known for its smart and easy-to-use Weight and Balance software, was chosen by Aarhus Airport (AAR) to support flight operations of Air Cairo, a low-cost Egyptian national passenger airline.
---
Aarhus, the fastest-growing airport in Scandinavia, was in need of a digital solution, which automates the loading process and shortens the time of ground handling operations while eliminating human error. Evionica's Weight and Balance solution have been selected and the first Air Cairo flight was performed on Sunday 15th of October 2022, on board Airbus A320 aircraft.
''The cooperation between AAR Load Control, Air Cairo Ground Handling Team and Evionica has been successful and we have achieved great results. Implementing Evionica's Weight and Balance solution allowed us to cut over eighty percent (80%) of the time previously used for performing loadsheet and ground handling operations for Air Cairo.''

– Aarhus Airport's Senior Director of Route Development, David Surley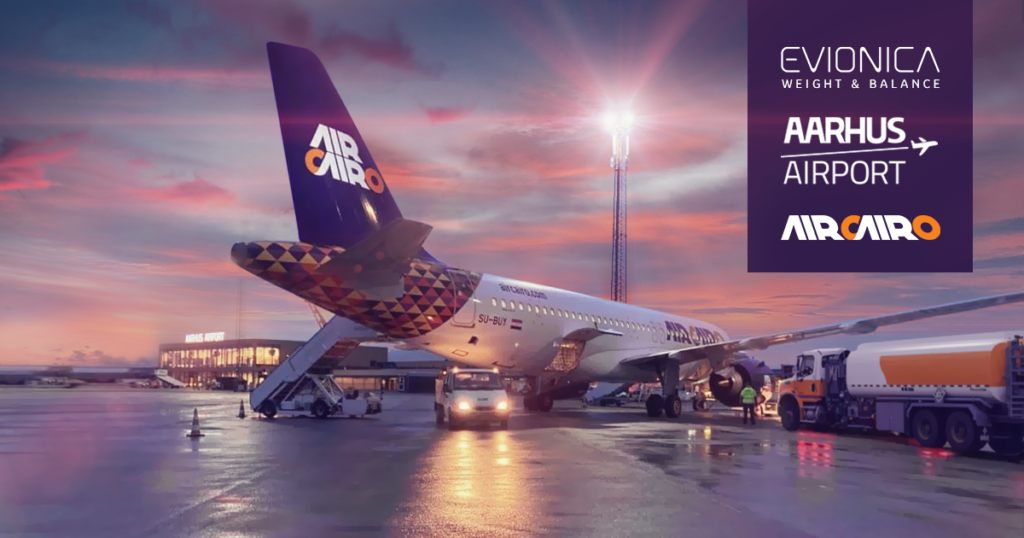 Nowadays Aarhus Airport hosts ground operations for Air Cairo's fleet of fifteen (15) Airbus A320 aircraft, flying three (3) times a week to Hurghada (HRG) and Sharm el-Sheikh (SSH) destinations. Those are the only intercontinental flights operating between Aarhus and Africa.
''We opened service to Aarhus Airport in 2020. It's an important route for us and close cooperation with our vendors allows us to increase the number of flights, linking Denmark with popular Egyptian touristic destinations, offering passengers the best value for money through competitive fares, timely flights, and superior customer service.''

– Air Cairo's Ground Handling Deputy Manager, Mohamed Khaled
Currently, Air Cairo has a fleet of 22 aircraft, operating more than 200 weekly flights to 51 international and domestic destinations.
"It's a pleasure to work with Aarhus Airport's highly competent team and support their ground handling services provided for Air Cairo, while increasing safety and standardization of the passenger aircraft loading process.''

– Mateusz Godun, CEO, Evionica
If you would like to DEMO our Weight and Balance (Mass and Balance) solution and see how it works and will support your operations, feel free to book a meeting with our CONSULTANTS.
About Air Cairo:
Air Cairo is an Egyptian low-cost airline headquartered in Cairo. It operates scheduled flights to destinations across the Middle East, North Africa, and Europe, using a fleet of Airbus A320 aircraft. The airline was established in 2003 and is a subsidiary of EgyptAir.
About Aarhus Airport:
Aarhus Airport's ambition is to connect Greater Aarhus with popular cities and other attractive destinations worldwide. With departures to destinations throughout Europe and major airline hubs, the airport aims to meet the expectations of the Aarhus region business community as well as leisure travelers across the airport's catchment area and international visitors alike. Late 2022, major redevelopment will be completed after a total modernization and expansion to double the airport in size. Aarhus Airport is owned by the City of Aarhus, private investors, as well as Syddjurs and Norddjurs municipalities.
For more information about our Weight and Balance solution for Passenger Airline and Ground Handling