Your remote Pilot Training. Shop CBT Now!
Reading the AFM, AMM and Power Point Presentation is quite boring. While using our CBT you will have following advantages:
straight forward knowledge

interactive Slides and superior graphics

Training validated and used by Lufthansa and KLM

train everywhere and anytime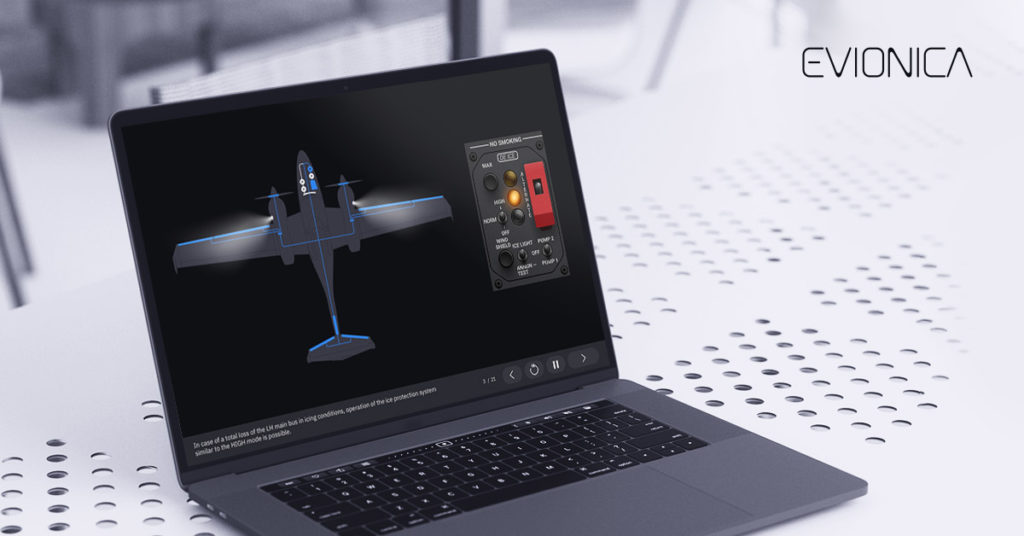 Why DA42 CBT for Flight Schools?
Flight Instructor hours are very limited as well as attraction for pilot students is important. There you will receive following benefits:
Instructors can perform flight training instead of class briefing

Training Costs Reduction

training proof for Civil Aviation authority

DA42 CBT already CAA approved in Belgium, Turkey & Germany
What is included in CBT?
The CBT consists of:
22 chapters from Landing Gear, G1000 to Powerplant

8 hours of course content

Question Bank

Platform monitoring progress and exam performance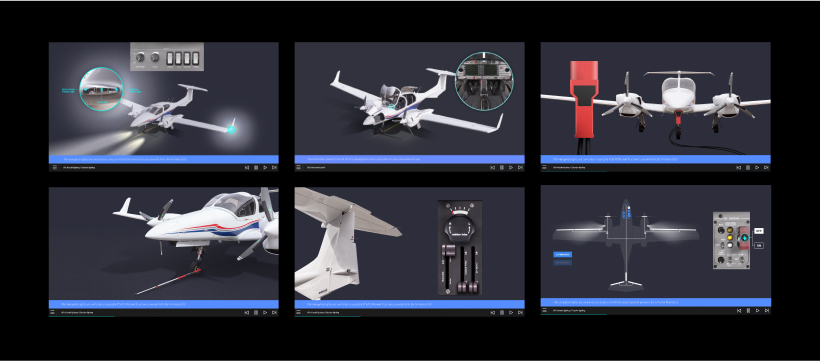 Cockpit Mock-Up DA42
As a pilot you have to study a lot. Every day you can have the Cockpit Mock-Up visible for you. The Cockpit mock-up is delivered with a mounting kit.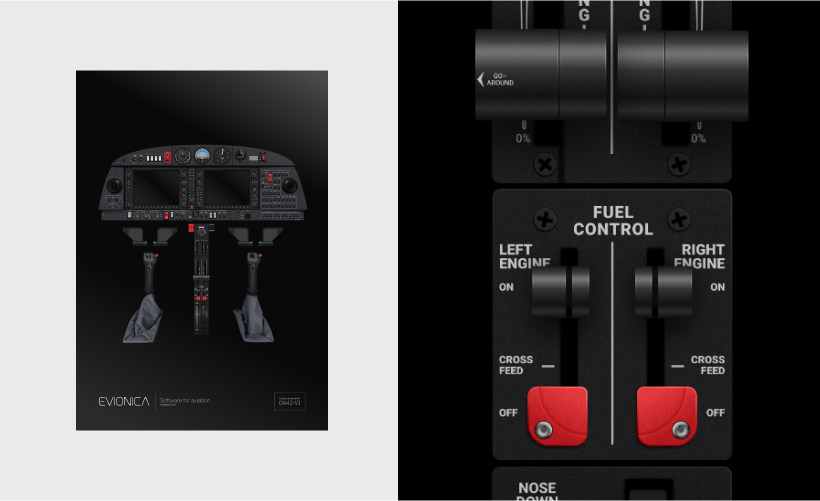 Comming Soon CBT
We are continuously developing new CBT. Get notified when our new products will be ready
What our customers say?
"Evionica CBT is giving us flexibility for students training and allow us to use our instructor time smart"

Reinhard Krüger, Head of Training, Ardex
"The best CBT I ever used"

Steve – Pilot Student
"CBT narration is great and content is easy to understand – some chapters are very detailed"

Martin – Pilot Student
---
Save Time with Evionica Flight School Management System
on every aircraft you save up to 6 hours of instructor and administration time per month!