The role of the flight instructor in pilot training
Each pilot perfectly remembers his first flight and the instructor who introduced him to the world of aviation. With this instructor, we took our first steps in the sky and under his watchful eye we felt what it was like to "break away from the ground".
---
This is a person who will always remain among our aviation memories. While obtaining further qualifications, we have the chance to meet at least a few different instructors, and each of them introduces their unique teaching methods to training. While gaining aviation experience, the instructor provides us with tips and advice, but also stories and anecdotes that we later remember and repeat over the years. These elements shape our style, habits, and skills.
---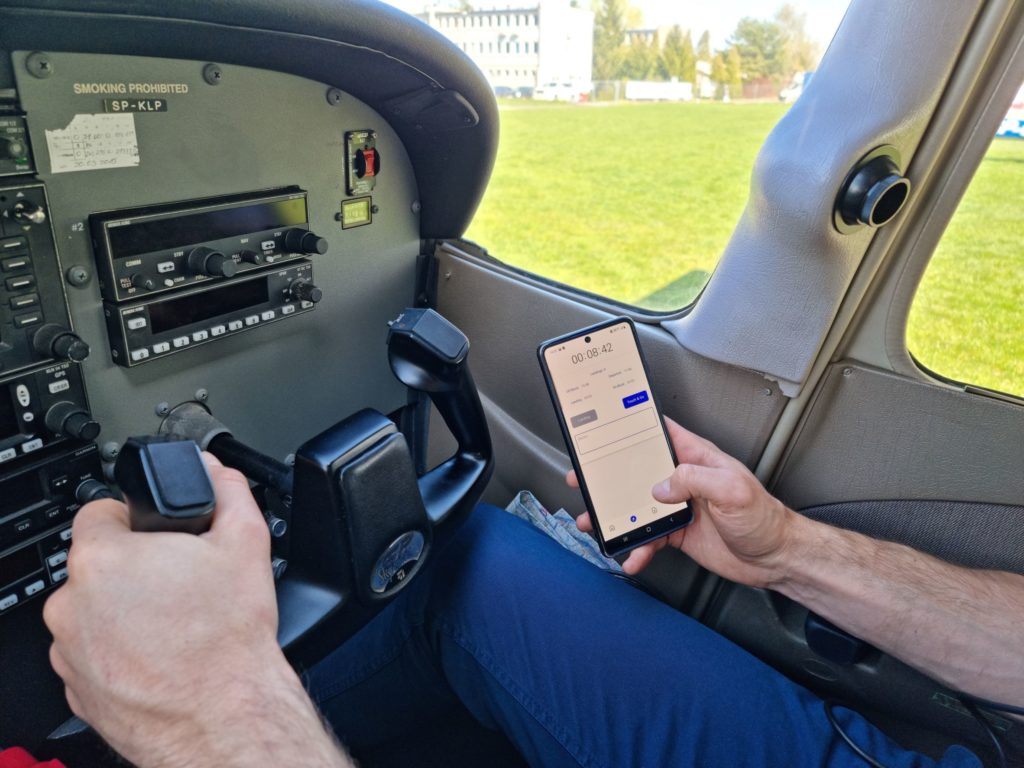 *Polish language version of this article is available on dlapilota.pl
---
Is there a definition of "a good instructor"?
---
It is difficult to objectively indicate what features and skills define a good instructor. Usually, our feelings are subjective and relate to our individual needs. It happens, however, that we recognize someone as an authority, due to his outstanding or above-average skills.
At the same time, the aviation industry strives to develop standards that to some extent systematize a set of desirable instructor features and competencies, having a significant impact on the level of education of future pilots.
Below is a list of instructor competencies formulated by the aviation community (EASA FCL.920 Instructor competencies and assessment), which future instructors should demonstrate during training:
Prepare resources​

Create a climate conducive to learning ​

Present knowledge ​

Integrate TEM and CRM​

Manage time to achieve training objectives ​

Facilitate learning ​

Assesses trainee performance ​

Monitor and review progress ​

Evaluate training sessions ​

Report outcome
Proper application of the above list of competencies and activities can significantly improve the training process for both the student and the instructor.
---
---
What makes flight training difficult?
---
Considering the above "recipe" for a good instructor, one may wonder why there are still cases when the quality of training is not at the highest level. What challenges do instructors face daily?
We can probably mention a list of things and issues accompanying the process of practical training, which do not facilitate its course and often even complicate it significantly. We have no impact on everything and we must bear in mind that there may be a sudden break in the weather that will prevent us from flying and force us to change our plans. It also happens that the booked aircraft is unavailable for random reasons (e.g. technical fault). In such a situation, efficient communication between the aircraft manager, the instructor, and the student is crucial, as well as mutual information about emerging difficulties. This helps to save time and use it productively, without losing it on the commute to the airport, to find out on the spot that today there will be no training.
During practical training, the most joy and satisfaction is of course brought by flying and time spent in the air. However, it is good theoretical preparation during a ground briefing that often determines better progress in practice. Unfortunately, in many aviation organizations in our country, instructors are paid only for hours spent in the air, which influences reducing their time spent on the ground. In addition, after each flight, instructors are required to complete a number of formalities, which often result in writing the same information in many different documents. In addition, an extensive system of bureaucracy (especially if the organization still uses paper documentation) prevents quick access to student information, which is a nuisance for everyone involved in this process. The whole formal system can be frustrating and, of course, takes up valuable time. It is also worth mentioning that it happens that students come to the flight insufficiently prepared. This may be due to the lack of adequate time for learning, or difficult access to the appropriate quality teaching materials. If theoretical knowledge is incomplete and the student has deficiencies, unfortunately, it affects the poor quality of training.
---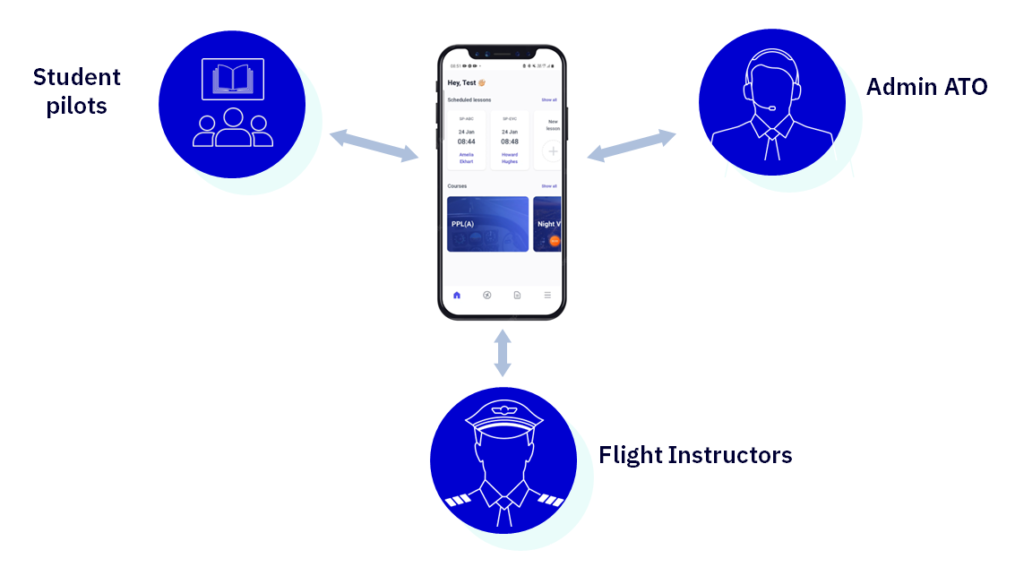 ---
How can technology support instructors?
---
We hear a lot about the digitization trend and its impact on various sectors of the economy: public, private, industry, logistics or transport. Technological progress also concerns the aviation industry. In communication aviation, EFB solutions have become a permanent feature of the cockpits of most airlines. Also in small aviation, there are new solutions aimed at supporting the processes of effective preparation and performance of flights. Flight training, both theoretical and practical, can be conducted with the help of online courses and applications that engage students and help them assimilate knowledge faster. Training in the e-learning formula is becoming more and more popular on the market. First of all, it provides flexibility and freedom of time spent on learning, giving the opportunity to repeat the training material and track progress. It also saves time and costs associated with classroom learning, as well as eliminating paper in favor of online applications and tools.  
An example of this type of training are online courses designed by Evionica, which offers a package of training for PPL(A), CPL(A), and ATPL(A) licenses, as well as initial and re-current training for airline pilots. The courses are available on the LMS platform, and the topics are presented on interactive slides, realistic graphics, animations, and videos, with lector, subtitles, and textual explanations. Over 10,000 users around the world currently use Evionica courses. We collect very positive opinions proving that the new formula is a good alternative to traditional training conducted in classrooms.   What's more, together with interactive online theoretical courses, our aviation and pilot experts are developing a mobile application dedicated to practical training. Best Pilot is an application that aims to improve activities and processes related to flight training and support the work of instructors, students, and training organizations. The application in its current form supports the whole set of desirable features and competencies describing a good instructor, significantly improving the work performed by him, saving time and costs, and at the same time optimizing the course of training.
---
What are the benefits of using the Best Pilot app for the flight instructor?  
---
The first benefit concerns planning lessons, sending an invitation to the student, and booking the available fleet. Thanks to this, you can quickly and easily arrange a flight.  
In order for training to be more effective, it is important to prepare the student for the flight. The functionality of standardized pre-flight briefings is extremely helpful. Part of the theoretical preparation can be done by the student himself – using the application, the instructor provides the scope of material that will be implemented during the next lesson. After that, the student can already familiarize himself with the theoretical part and prepare from the designated material. The time spent on traditional briefings on the tarmac or in the training room is significantly reduced, and the instructor can use it for additional topics and for the flight itself.  What's more, the instructor can also record flight times, and the number of landings, keep notes on tasks performed during the flight, assess their performance, track the student's progress and summarize the acquired skills. Based on this data, you can easily conduct a post-flight briefing and then send it to the student so that he can prepare well for the next flight. Thanks to the application, the instructor does not have to take further actions, such as completing additional documents – everything happens automatically.  
The application is also a platform for collecting information and documents regarding the entire process of training a future pilot, his research, qualifications, and other documents that are stored in one place along with the expiration date. Thanks to this, the management of the formal process is more efficient and transparent.  Using tools, online platforms, and applications have many advantages in various spheres of our lives. Digitalization greatly simplifies and speeds up processes, helps save time, and reduces paper consumption. We will not avoid this trend, and the sooner we adapt to changes and start using new technologies, the more we will learn and gain from them.
---
---
---
---
Evionica's courses have been developed as next generation e-learning. Students can experience flexible way of learning on a tablet, a computer, or a smartphone and feel like the pilot of an actual airplane thanks to interactive and realistic slides. We want to share the knowledge in user-friendly way supporting pilot students to be fully focused on studying and flying. Our interactive courses will take flight training to a higher level.
---
---
Get the best Flight School's Training Package Now
Complex Flight Training from 0 to ATPL(A)
Create your package