Aviation Academy Austria implemented e-learning course from Evionica
Aviation Academy Austria is an international flight academy offering professional pilot training for airline pilots. In addition to its simulator center in Neusiedl am See, Aviation Academy Austria operates the ATPL academy at the airfield in Wr. Neustadt East.
---
---
This training organization implemented Evionica's e-learning course for the Diamond fleet. Our distance learning is a great solution for students and lets them experience online flight training on an advanced LMS Platform.
---
---

With Evionica's online courses we implemented a digital learning solution at our pilot school and can now provide our students with this new innovative approach to flight training. We want to ensure high-quality training for our students and satisfy their expectations of a modern and professional flight school. With Evionica's CBT, they can learn in a modern way and get better and faster results. – comments
Dr. Oliver Karall, CEO Aviation Flight Center GmbH.
---
Aviation Academy Austria aims to ensure professional flight training for future airline pilots, and with Evionica's next generation CBT they can learn in a modern way and get better and faster results. Students have online and offline access and can learn on any device (tablet, desktop, mobile). This flexibility increases efficiency and helps them better master the knowledge and achieve high-quality pilot skills.
---
---
Check out Smart Aircraft Experience Program launched together with Diamond Aircraft last year.
---
---
---
What can students expect performing Evionica's distance learning? 
---
Flexible way of learning with online and offline access
LMS Platform available on any device (mobile, tablet, desktop )
User-friendly educational material with visually attractive and interactive slides and gamification elements
English as a second language – easy to understand and memorize 
Always current syllabus, compliant with training standards  and EASA regulations
Tracking progress, question bank with test elements, natural lector voice
Communication tool for student & instructor
---
---
---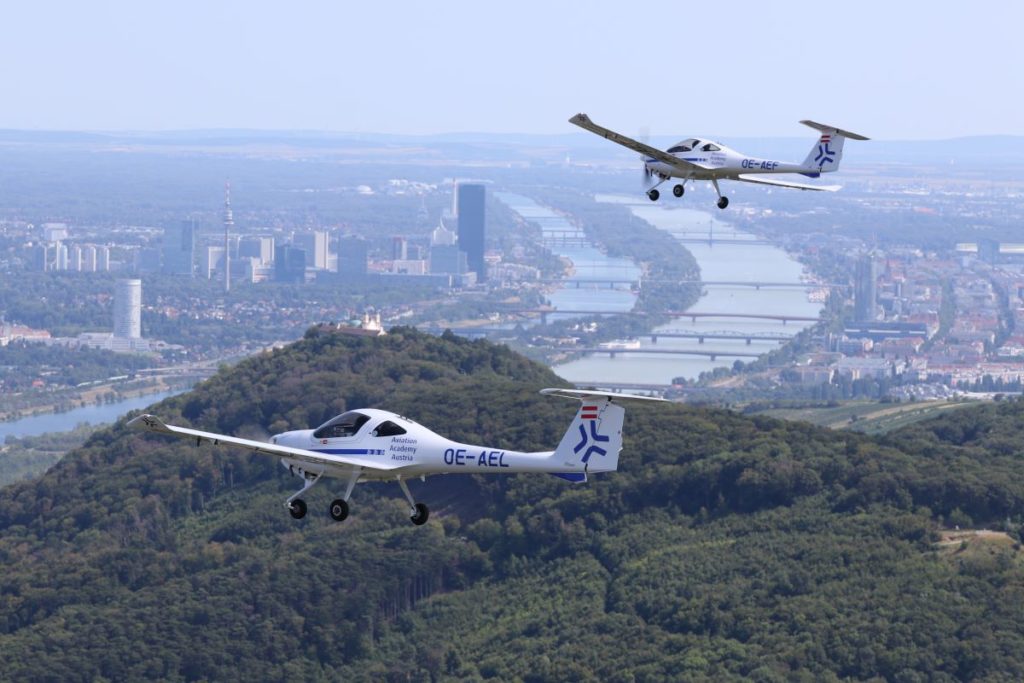 ---
Evionica offers a complex training package for flight schools, created in line with training standards and EASA regulations, containing over 50 e-learning courses required for PPL(A), CPL(A), and ATPL(A) licenses, including Theory CBT, Class Rating, Type Rating and General Subject courses, which brings a new standard to e-learning market.
---
Get the best Flight School's Training Package Now