New CBT course for Cessna 172S Skyhawk joined our training package!
New CBT course for Cessna 172S Skyhawk joined Evionica's Flight School's Training Package! We present next-generation e-learning for this single-engine light aircraft that combines the innovative Lycoming IO-360-L2A engine and an advanced avionics system like Garmin.
Evionica offers the best next-generation courses for flight schools and helps them to create an efficient and modern business.
---
Check out Next-Generation Training Package and raise your Flight School to a higher level:
---
---
---
Take advantage of implementing a modern and digital way of theory training – Evionica's online courses significantly improve learning progress and support flight schools in the digitalization trend.
---
---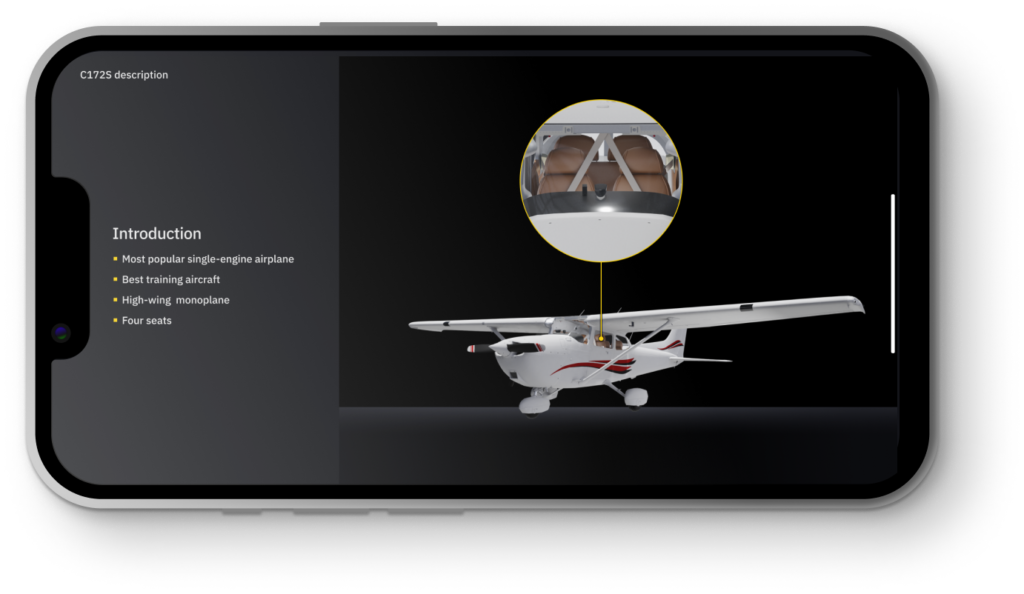 ---
Why our CBT course for Cessna 172S is the best option for effective flight training?
---
highly interactive content improves the learning progress and training results

attractive business model and easy implementation

advanced LMS platform for all courses – best knowledge transfer

customization supporting flight school's needs

covers the POH and the AFM subjects, 100% compliant with EASA
---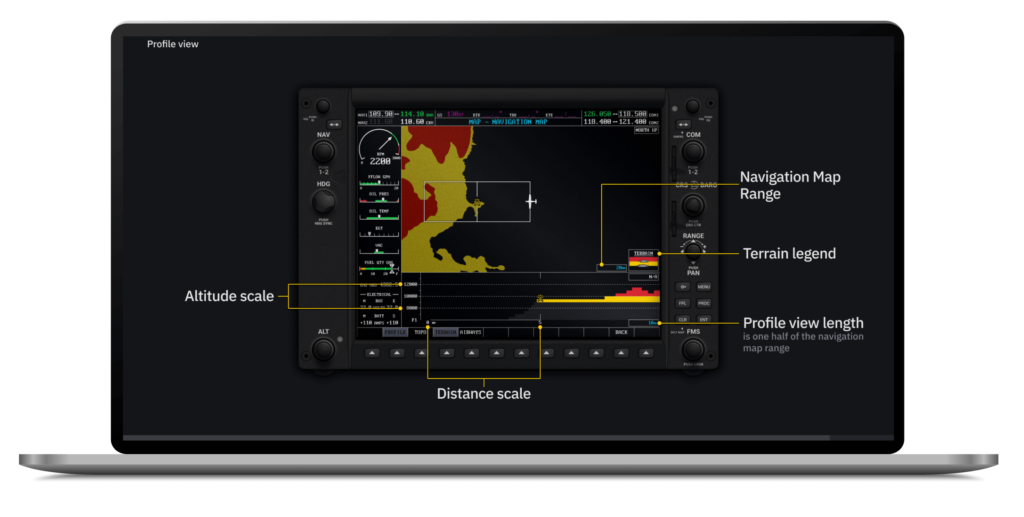 ---
What are the key features of the class-rating C172S distance learning?
---
online & offline access

available on Tablet, Mobile, and Desktop devices

full HD graphics, realistic animations, and models

high-quality lector voice and dark theme preventing eye tiring

gamification techniques and test elements improving efficiency and training results

designed by pilot experts user-friendly way of learning, easy to remember

highlighted Warning, Caution, and Notes slides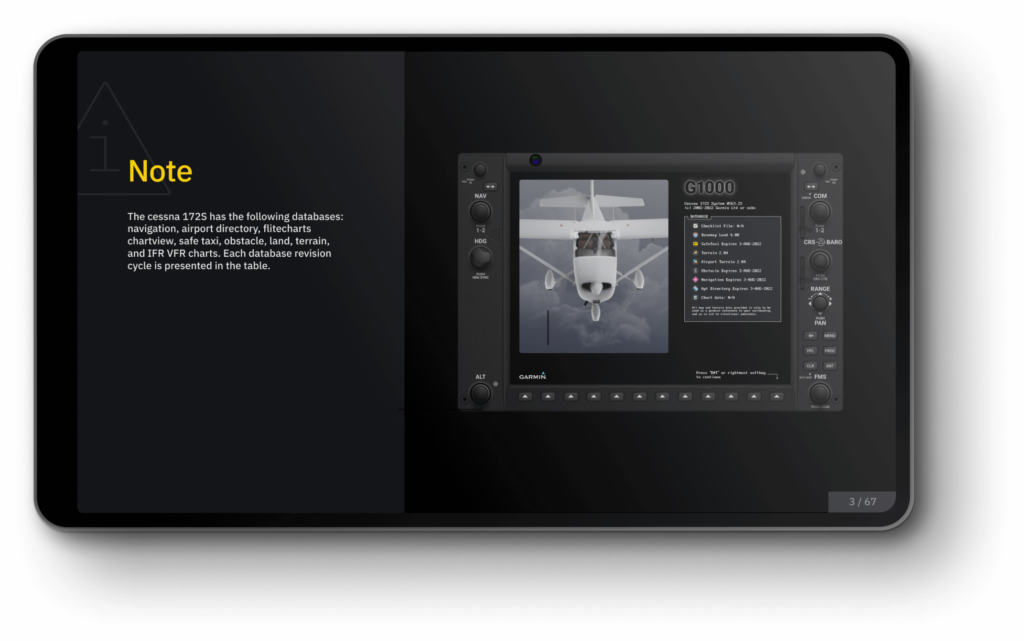 ---
Check out Evionica's CBT portfolio:
---
---
What are pilot's opinion about Evionica's CBT?

"Evionica team is doing a great job and their CBT is according to our expectations"
Chief Theoretical Knowledge Instructor – UAE
---
ABOUT EVIONICA
Evionica delivers intelligent solutions to improve the operations of companies in the aviation industry. It offers features software for Weight & Balance calculations, as well as a range of systems to enhance the pilot training process. Evionica provides its services on all continents for clients such as Wizz Air, Lufthansa Aviation Training, LOT Polish Airlines, and Gulf Aviation Academy.
Get the best Flight School's Training Package Now
Complex Flight Training from 0 to ATPL(A)
Create your package