Evionica launches new Weight and Balance Application
In the latest release of AircraftIT eJournal, you can learn about our new Weight and Balance App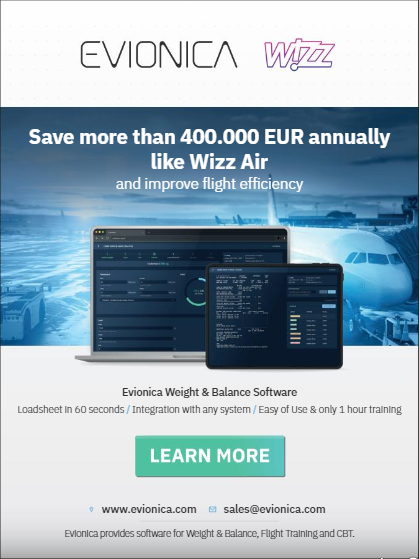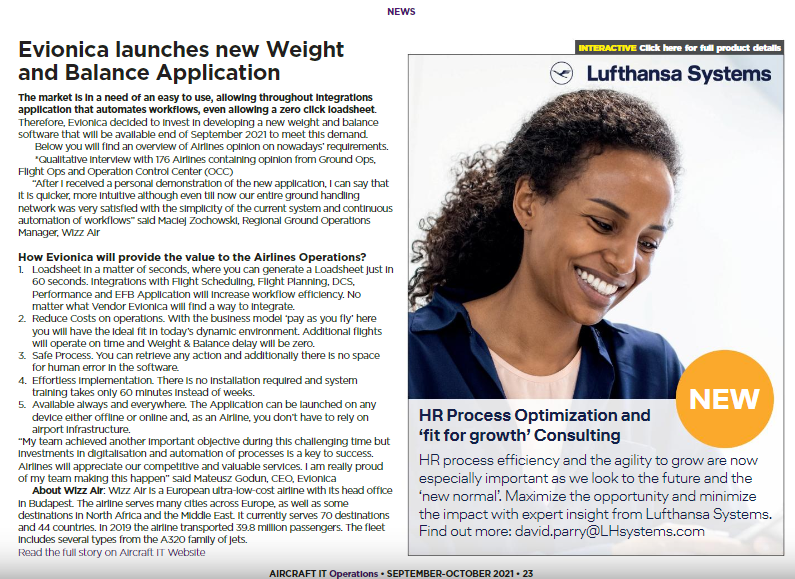 Our new Weight & Balance solution
The market is in a need of an easy-to-use, allowing throughout integrations application that automates workflows, even allowing a zero-click loadsheet. Therefore, Evionica decided to invest in developing a new weight and balance software that will be available end of September to meet this demand.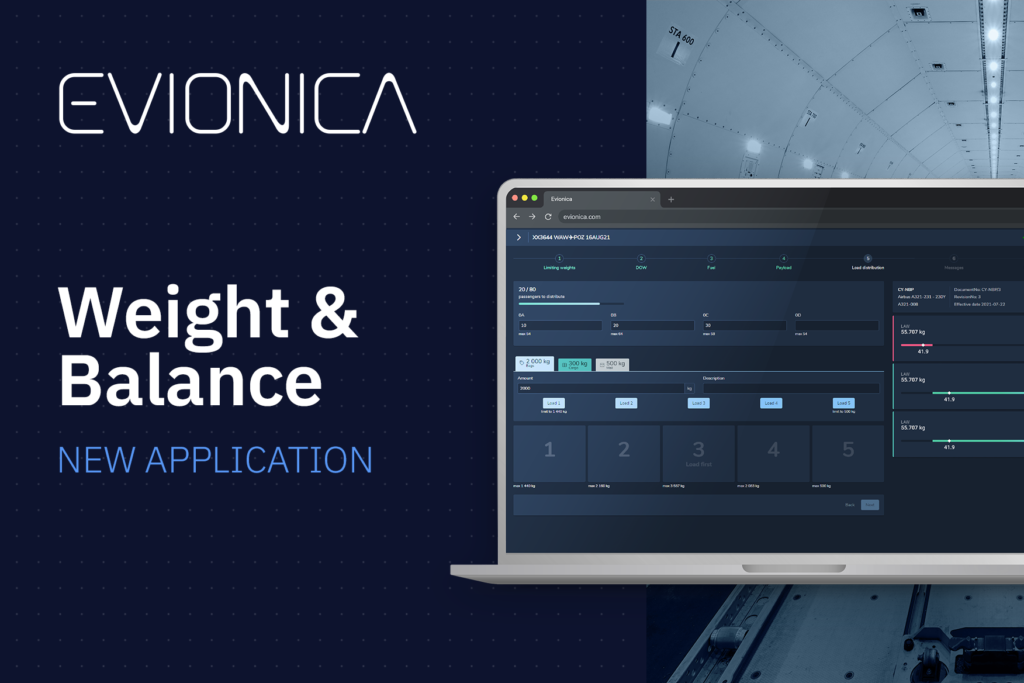 Below you will find an overview of airlines' opinions on nowadays requirements.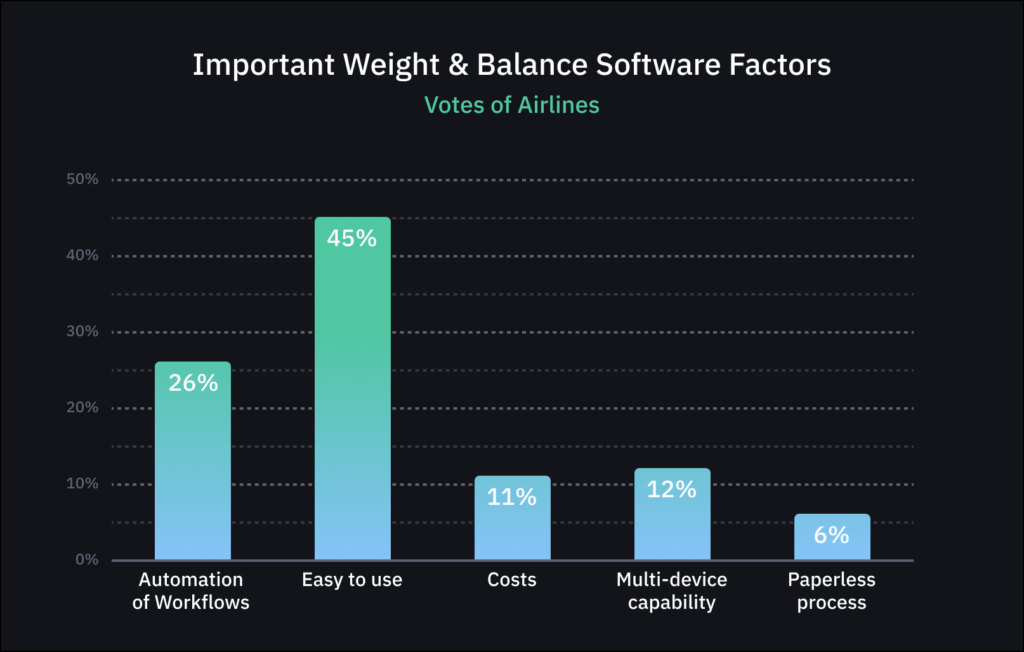 After I received a personal demonstration of the new application, I can say that it is quicker, more intuitive although even till now our entire ground handling network was very satisfied with the simplicity of the current system and continuous automation of workflows.

Maciej Zochowski, Regional Ground Operations Manager, Wizz Air
How Evionica will provide value to the Airlines Operations?
Loadsheet in a matter of seconds—you can generate a Loadsheet just in 60 seconds. Integrations with Flight Scheduling, Flight Planning, DCS, Performance, and EFB applications will increase workflow efficiency. No matter what Vendor Evionica will find a way to integrate.
Reduce Costs on operations. With the business model "pay as you fly" here you will have the ideal fit in today's dynamic environment. Additional flights will operate on time and the Weight & Balance delay will be zero.
Safe Process. You can retrieve any action and additionally, there is no space for human error in the software.
Effortless implementation. There is no installation required and system training takes only 60 minutes instead of weeks.
Available always and everywhere. The Application can be launched on any device either offline or online and as Airline, you don't have to rely on airport infrastructure.
My team achieved another important objective during this challenging time but investments in digitalisation and automation of processes is a key to success. Airlines will appreciate our competitive and valuable services. I am really proud of my team for making this happen.

Mateusz Godun, CEO, Evionica
ABOUT EVIONICA
Evionica delivers intelligent solutions to improve the operations of companies in the aviation industry. It offers features software for Weight & Balance calculations, as well as a range of systems to enhance the pilot training process. Evionica provides its services on all continents for clients such as Wizz Air, Lufthansa Aviation Training, LOT Polish Airlines, and Gulf Aviation Academy.
ABOUT WIZZ AIR
Wizz Air is a European ultra-low-cost airline with its head office in Budapest. The airline serves many cities across Europe, as well as some destinations in North Africa and the Middle East. It currently serves 70 destinations and 44 countries. In 2019 the airline transported 39.8 million passengers. The fleet includes several types from the A320 family of jets.