Paris Flight Academy and Evionica provide PPL(A) e-learning for foreign students in France!
Paris Flight Academy® and Evionica join forces to provide next-generation e-learning and training for international students in France! Due to the rising popularity of aviation training among foreigners, Paris Flight Academy® decided to implement Evionica's PPL(A) online course in English.
The Computer-Based Training courses delivered by Evionica are more convenient for international students and let them experience a new way of learning – available from any place, at any time, and on all devices, online and offline. 
"We want to provide a unique opportunity to foreign students in France, allowing them to study and gain PPL(A) license in English. With such a trusted partner like Evionica we are not only offering an unrivaled proposal, but we also ensure the highest quality of training for our international customers.'' – comments Bruno Gay, from Paris Flight Academy®

28.09.2022
---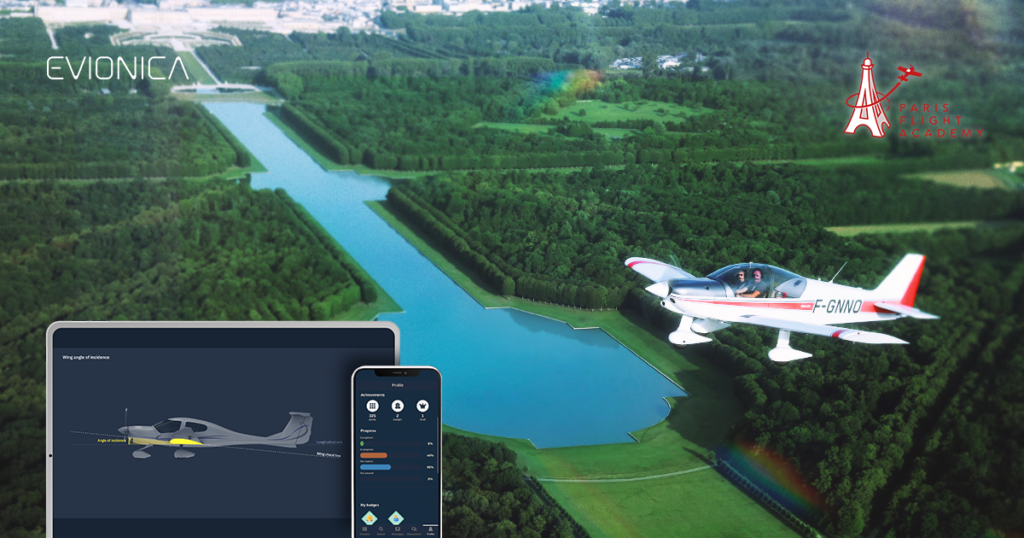 ---
The first group of foreign students from Paris Flight Academy® already started the online training delivered by Evionica. With 9 theory subjects, full of interactive content, they will be able to master and test their knowledge during 200+ training hours and efficiently prepare for PPL(A) theory exam in English.
---
,,We are glad to support Paris Flight Academy® in training next-generations of pilots in France. Our goal is to provide a broad portfolio of distance learning courses from 0 to ATPL(A), allowing flight schools to gain more students, train more pilots and broaden their business. '' – comments Mateusz Godun, CEO, Evionica.
---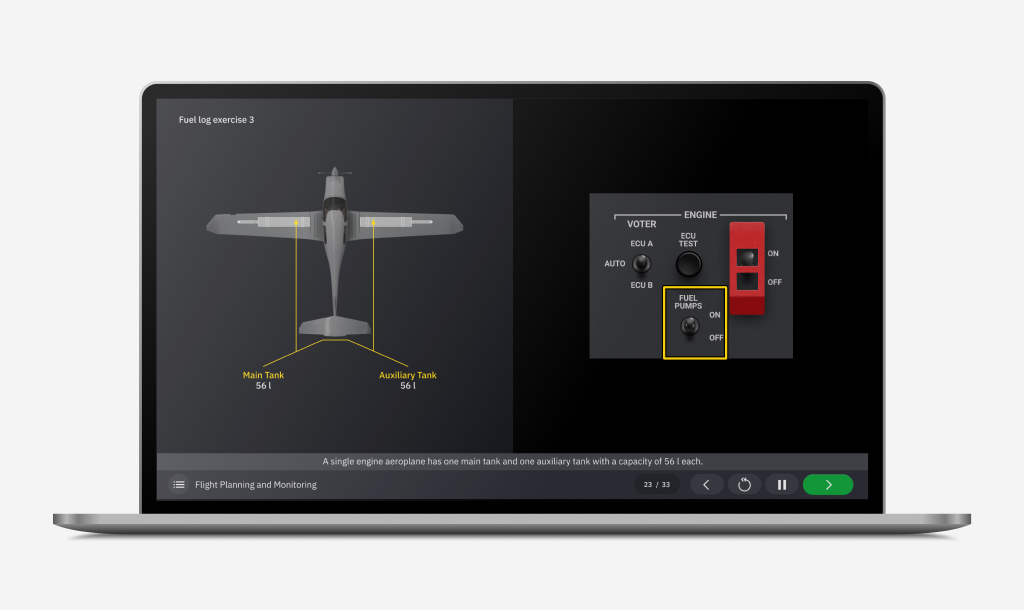 ---
What students can expect from performing PPL(A) CBT online training? 
---
Flexible way of learning – Online & Offline access, on Mobile, Tablet, Desktop 
Comprehensive educational material, fully interactive and user-friendly  
English as a second language – easy to understand and memorize 
Always up-to-date syllabus, compliant with EASA standards 
Advanced LMS Platform with progress tracking, gamification and test elements
Better knowledge transfer and training results 
---
---
Evionica offers complex training package for flight schools, created in line with training standards and EASA regulations, containing over 50 e-learning courses required for PPL(A), CPL(A), and ATPL(A) licenses, including Theory CBT, Class Rating, Type Rating and General Subject courses, which brings a new standard to e-learning market.
---
---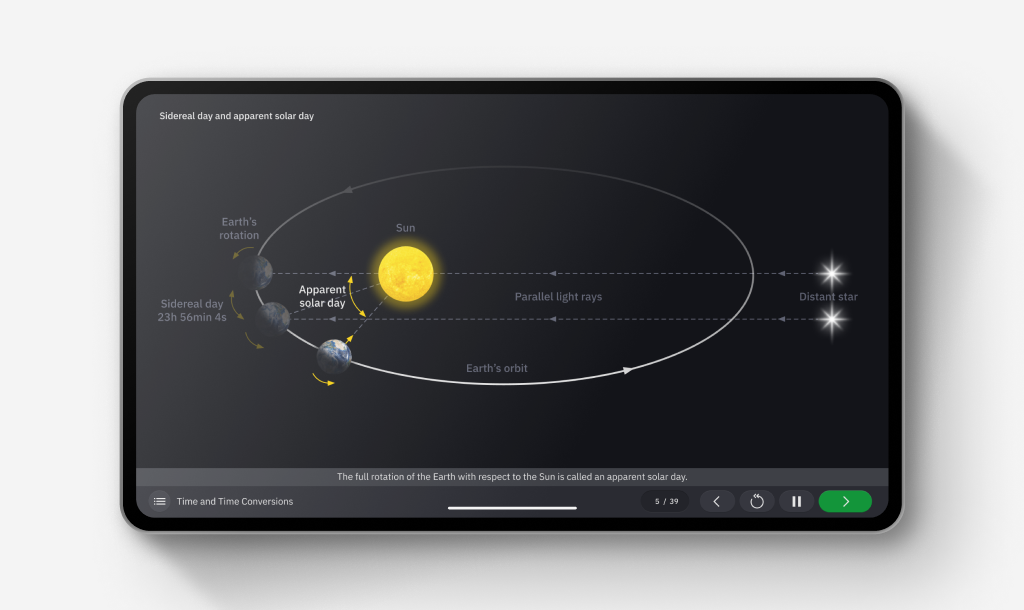 ---
Get the best Flight School's Training Package Now