Serbian Prince Aviation has extended cooperation with Evionica!
Prince Aviation, established in 1990, operates on 8 aircraft for practical flight training and thanks to cooperation with Evionica, offers next generation e-learning for theory PPL(A) course! We are more than happy of extending our cooperation with Serbian Training Organization. Their pilot students can train on distance for PPL(A) and ATPL(A) licences now!
---
"Prince Aviation Training Center with its more than 30-year-old history is the most recognizable organization in this part of Europe. We strongly focus on continuous development and delivering the highest services for the aviation market: flight training, maintenance, and fleet operation. By implementing Evionica's e-learning courses, our flight schools can offer online theory training for a new generation of pilot students. It shows that digitalization trends influence aviation too and this modern approach meets new student pilots' expectations. We do our best to provide the highest level of complex aviation courses for our students and support them master the knowledge. The interactive and flexible way of learning engages them, rising progress, and results in perfectly trained pilots!"

– comments Prince Aviation Training Center
Prince Aviation Training Center has trained more than 1200 cadets through different pilot training formations. The best recognition of Prince Aviation's efforts and success is that its pilot students today are flying for large international airline companies: Emirates, Qatar Airways, AirSERBIA, WIZZAIR, and TRADEAIR. The quality of flight training has built up an international reputation and attracts students from India, Germany, Libya, Canada, China etc.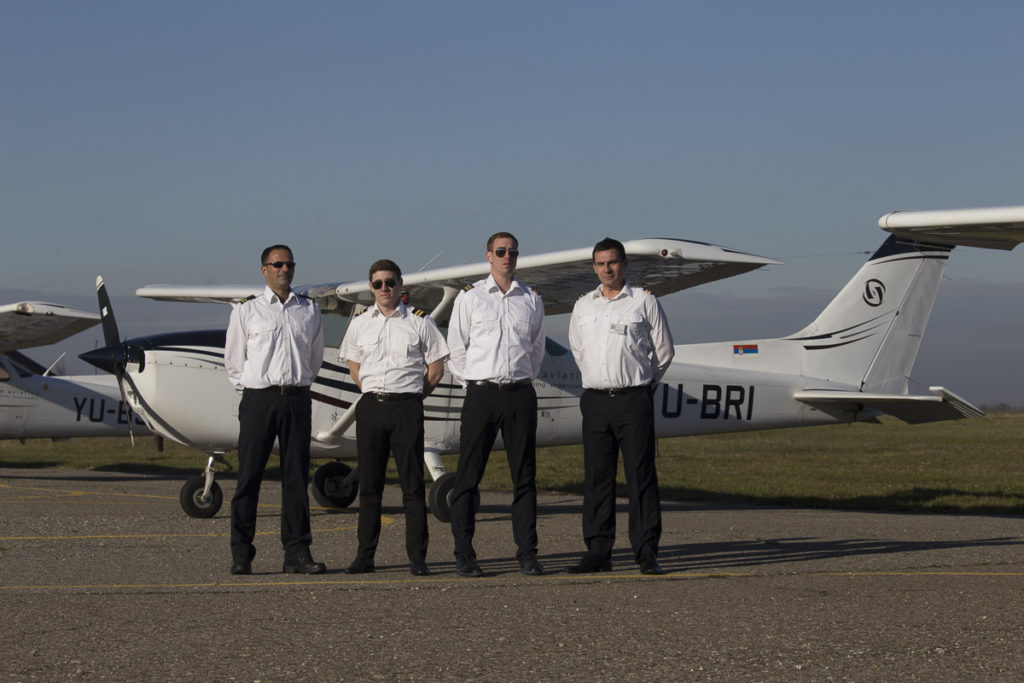 ---
Online pilot courses ensure a flexible way of learning
Evionica's new approach to pilot courses supports flight schools to digitalize their services and offer a more flexible way of learning which suits better to a new generation of pilots.
To find out more about Evionica's CBT courses for PPL(A) and ATPL(A) licences, please visit websites:
---
---
The flexible way of learning thanks to offline & online access to the courses

Responsive design to any devices: mobile, tablet, and desktop (iOS and Android)

One advanced LMS Platform for all courses, users and instructors

Online courses compliant with training standards and EASA regulations

Always up-to-date educational material

Interactive slides, animation, and realistic graphics clearly explain knowledge and support students to master tough topics

Gamification techniques, test elements, tracking progress, natural lecture voice, and dark theme prevent eye tiring

Technical support for students and instructors

Attractive business model for Training Organizations
---
---
The best Flight School's Training Package on the aviation market!
---
---
Get the best Flight School's Training Package Now
Complex Flight Training from 0 to ATPL(A)
Create your package