Welcome KLM Flight Academy serving with our instructor time saving CBT for Diamond Aircraft DA42
KLM Flight Academy is a world class flight school providing pilots for the national carrier KLM but also other major airlines like LuxAir, Lufthansa, British Airways, Cathay Pacific, Korean Air and TUIfly just to mention a few of them. Modern training equipment like also the Diamond Aircraft DA42 will train pilots for their future challenges.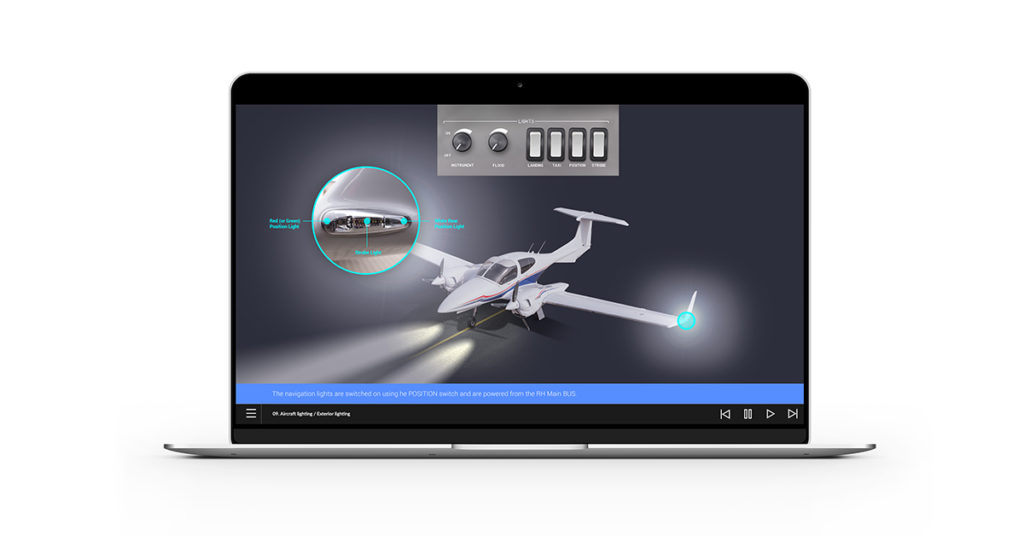 Class Room Training goes Digital
The instructors on the market are in great demand and flight schools taking all efforts to hire new instructors but also looking for tools and services to improve training efficiency. Here are many great tools like the Evionica Flight School Management Systems or CBT Solutions that solves the challenges of the flight academy.
Best Training Results
Each flight academy has aircrafts with different configuration and additionally using own training procedures for example the chec
Develop your E‑Learning
Instructors have a lot duties from flight training, administration to class room training. As class room training requires a lot of instructor time there is a possibility to develop an own E‑Learning CBT at a very competitive price. This is especially useful when there a lot of users on a particular training even for Aircraft Class Rating or Theory Training like MEP Basics or Aviation Security.
Continuous Improvement
Based on our students survey program we are continuously improving our CBT and Software solutions to meet the expectations of flight schools as well as pilot students. Additionally to our survey program we also analyze on customer side proactively paper work flows as well as look improvement on each customer implementation. Please provide your feedback 24/7 to support@evionica.com.
Summary
Computer Based Training is a great tool to reduce the class room training and to assure standardized trainings. The students can independently study the aircraft systems and Instructors and Head of Training can monitor the progress in our LMS.