Evionica is accredited ATO by Civil Aviation Authority
The certification process of an approved training organization regulated by the local Civil Aviation Authority in compliance to the EASA regulations is a demanding project. There are a lot processes as well as post holder positions like Accountable Manager, Head of Training, Chief Theoretical Knowledge Instructor, Compliance Manager as well as Safety Manager to hire. Overall it is very crucial to have experienced and motivated post holder as well as to assure all regulations of an Approved Training Organization. Evionica achieved the ATO certification and we are very proud about this success as a supplier for Flight School Management System, CAMO‑Manager and E‑learning Solutions.


Sourcing & Audit
When you start the ATO approval process you have a lot services and products to buy from simple training materials for student pilots to flight school management software where the post holder can also manage their scope of responsibility. For example the Evionica ATO Flight School Management Software have the Safety Management System‑Module for the Safety Manager or the Reporting Section for the Accountable Manager. Also the Head of Training can trace and proof the training progress within the software.



ATPL Class Room training is nowadays very rare due to the great distance learning solutions. Evionica partnered here with Nordian a Norwegian reliable provider for ATPL materials serving with first class materials since 1989. Before the Audit date the workload is very demanding as for preparation and of course theoretical test courses must be completed. This surrounding of great Aviators post‑holder is just incredible and Evionica have the pleasure to have a Boeing 787 Dreamliner Captain as Head of Training.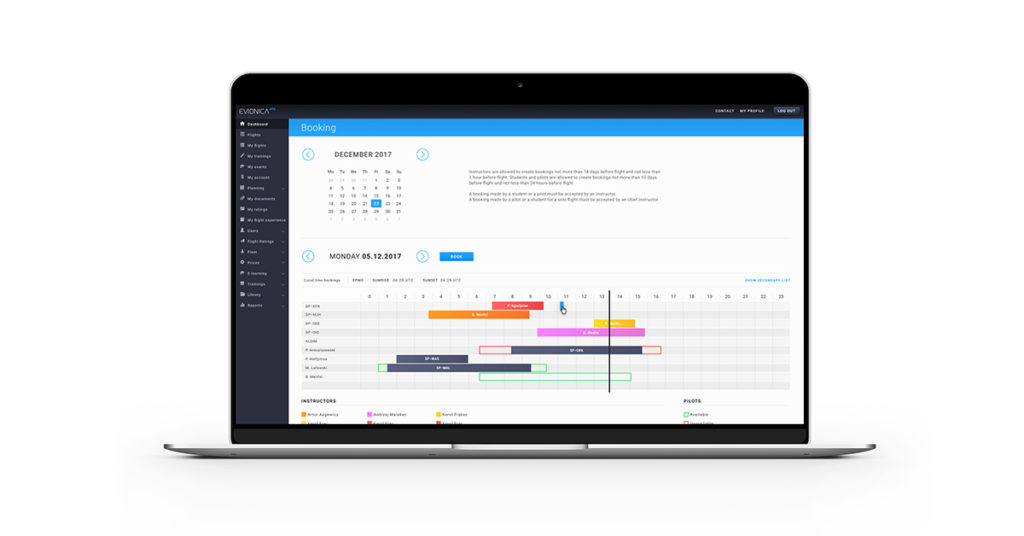 Systems & Knowledge
The market for theory knowledge is globally and there are a lot of providers. We are still sure that as for the PPL Distance Learning there is a lot of potential on the market. With our ATO approval, understanding the whole flight school customer segment even more we are glad to provide great E‑Learning solutions like the Computer Based Training for the DA42‑VI that is used by Lufthansa Aviation Training, Finish Aviation Academy and Polish Military Academy just to mention few customers. By using our CBT you will handle a huge part of the MEP(A) course where the MEP basics can be performed additionally in a class room training.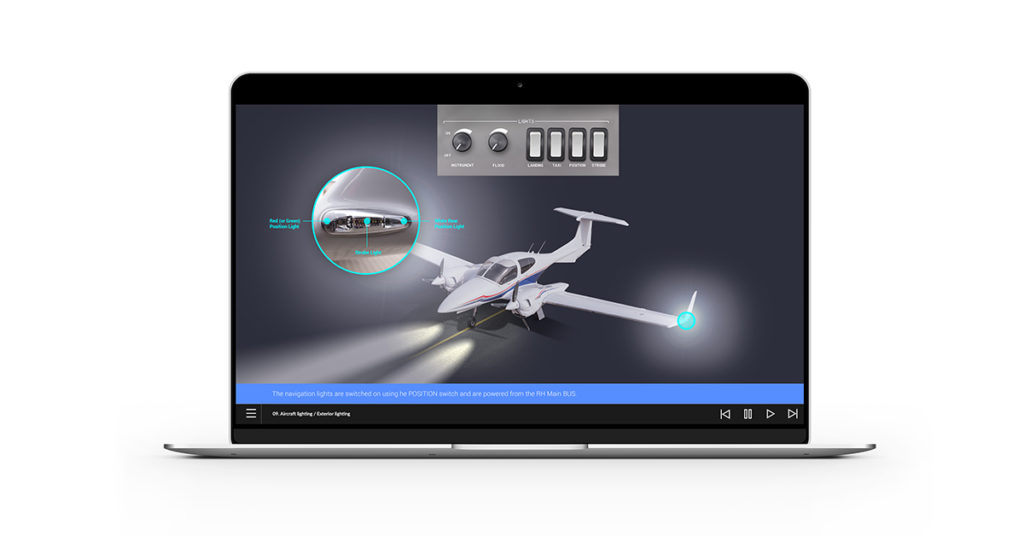 ---